"Love is a Devil"
By Debbie Israel Wiens
Love can be a devil, but not when you're wearing one of the hot, eclectic pieces from the jewelry line (view pictures of examples below), "
Love is a Devil
" Co-owners and designers, Sharie Ellis and Alana Crain, have joined forces to create a romantic, feminine collection of jewelry with a distinct edge. They're ready to show off this fall's exciting line in an exclusive preview evening this Thursday, May 26, from 5-8 pm complete with bubbly and unique designs that will only be available for this event!
Click HERE
Boutiques within boutiques have been all the rage and current trend in LA and San Francisco. Riding this sensible, fun trend, the "Love is a Devil" team has joined forces with the luxury, hipster, and worldwide chain of one make-up spot,
Anela Apothecary
.
"It's practical for the owners and the shoppers when specialty stores can offer more than one type of merchandise," states Crain.
Expressing her unique style and individuality is what every woman strives to achieve in her fashion statement. Temecula is a small enough community that the last thing discerning gals want is to show up at an event sporting the same elegant piece of jewelry, dress, or blouse. With "Love is a Devil," you can bet you'll be wearing a one-of-a-kind necklace, earrings, or bracelet. Hand-crafted using freshwater pearls, mixed metals, and glass beads, these sexy pieces combine the sorrow and joy that romance holds in store for all who knock on her door.
Sharie and Alana met at the Fashion Design and Merchandising Institute and knew instantly that their destinies in design would be intertwined. In spite of the fact that their lives took separate turns once they left FDMI, they stayed in touch and kept believing they would one day be reunited. When Sharie moved back to the Temecula Valley, the ladies immediately realized that their passions continued to mesh and began diligently working together to combine their two distinct styles into one sizzling line.
Alana had been serving up fashions at another exclusive clothing store, Ooh La La, which is situated next to Anela Apothecary. When Alana and Sharie approached the family owned beauty Mecca of Anela, they enthusiastically embraced the opportunity to help the new artists launch their line.
Join this dynamic team for their preview and earn an extra 20% off. Enjoy the sparkling wine and merchandise! Savor the fact that you will be wearing original items that were lovingly made to bring out the inner goddess of romance and a little of the devil in all of us.
Do local. Be unique. Shop boutique!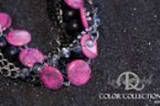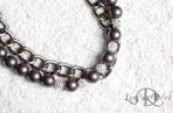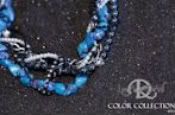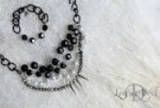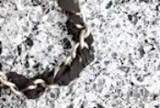 About Debbie Israel Wiens
Debbie contributes a wealth of talents and experience to Temecula Night Out with dual Masters in Education and Counseling as well as a BFA in Theatre. She brings her award winning writing style to these pages and we are thrilled to have her. Her loves includes education, counseling, acting and a very deep appreciation for all things vino. Her fresh wit and humor is always on display and she enjoys sharing her various passions with others. With all that said, she still realizes that like a parachute, only an open mind can collect and savor the experiences of an evolving life and she does so every day!
Comments