Lorimar:

A Tale Of Two Wineries...Completed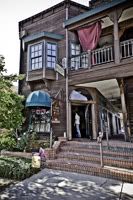 By Ken Barnes for Temecula Night Out

Originally published 6/26/2011 - Updated June 12th, 2012
This piece was originally offered last year as a unique look at what Lorimar winery had brought to the Temecula area. At that time it occupied an unusual place in our local community. By following its heart and staying true to its commitment, it was determined to make its presence and excellence known even before its ultimate vision was realized. This has now been accomplished and the circle is complete. I thought it would only be fitting and appropriate to put the other book end on this story. Much holds true to the original article, however I have added and updated as needed...
Old Town and wine country are two very unique and distinctly different areas that we are fortunate enough to have as an enticing part of our local community. Each offers its own unique attractions, environment and appeal. These two areas co-exist, (usually) in a friendly atmosphere of competition together. In recent years changes in Old Town have been bringing the two together, the most obvious being the increasing number of tasting rooms now residing between the two Temecula arches on Front St.
Old Town is rapidly becoming another wine lovers destination in our area, one where visitors and locals alike can spend the day shopping and perusing the many establishments this rustic area offers while also sipping the day away. Not bad! Where one can find a wonderful variety of local and non-local wines in venues such as Front Street Union, The wineries of The Collective, Viva Vino, Tesoro, Villa Calabro, and
Lorimar.
Wine country of course, beckons with its own unique experiences and attractions as well. From the many fine, award winning wineries offering the fruits of their harvest, to fine gourmet dining to class A entertainment it's all available. From large corporately owned resorts to small mom and pop oasis's and everything in between its here. The area east of Butterfield Stage Rd. enveloping Rancho California to De Portola Rd is unequaled in Southern California for what it offers. Lorimar Vineyards and Winery takes advantage of and offers the best of these two worlds and is an excellent example of this duality and friendly competition.
Their heart and soul resides in wine country where they have just recently opened their beautiful Tuscan style winery and art gallery. This is now their main residence in Temecula. Located on the site of the previous Providence winery on Berenda Rd. off Anza and across from South Coast, it is a dynamic, beautiful and stunning addition to wine country.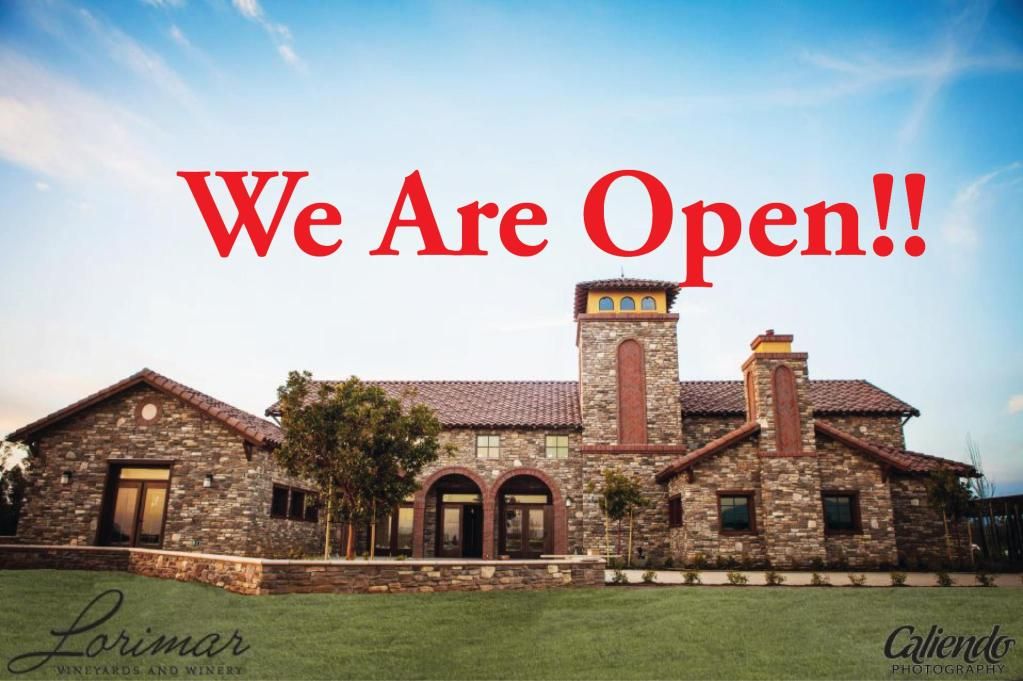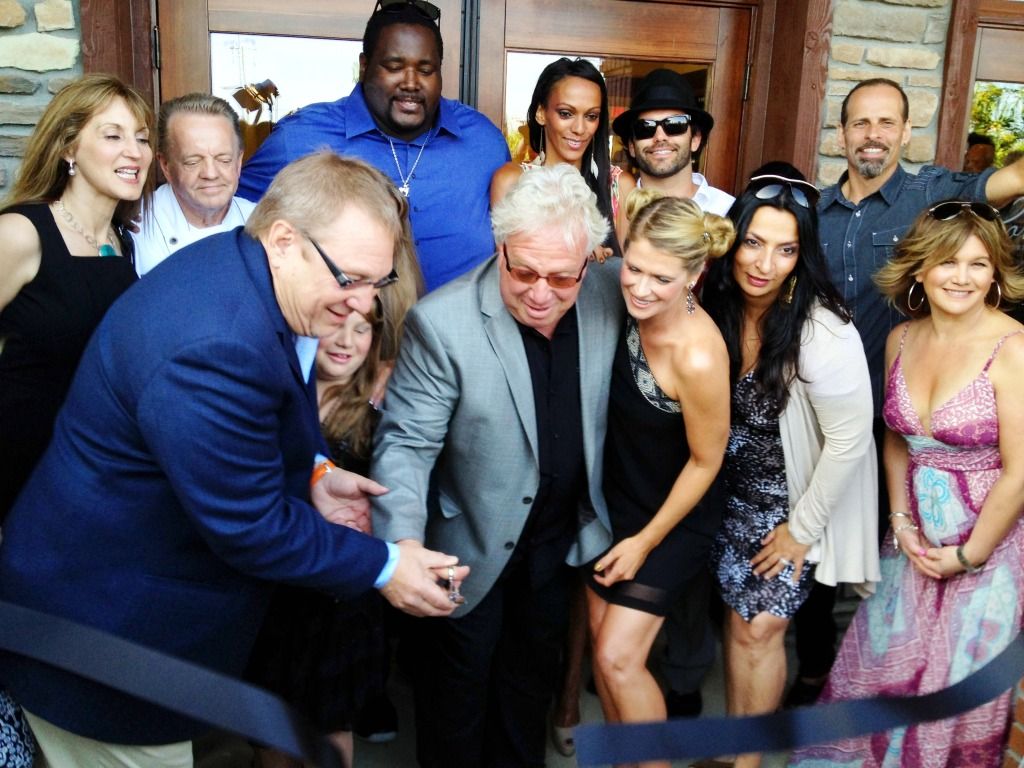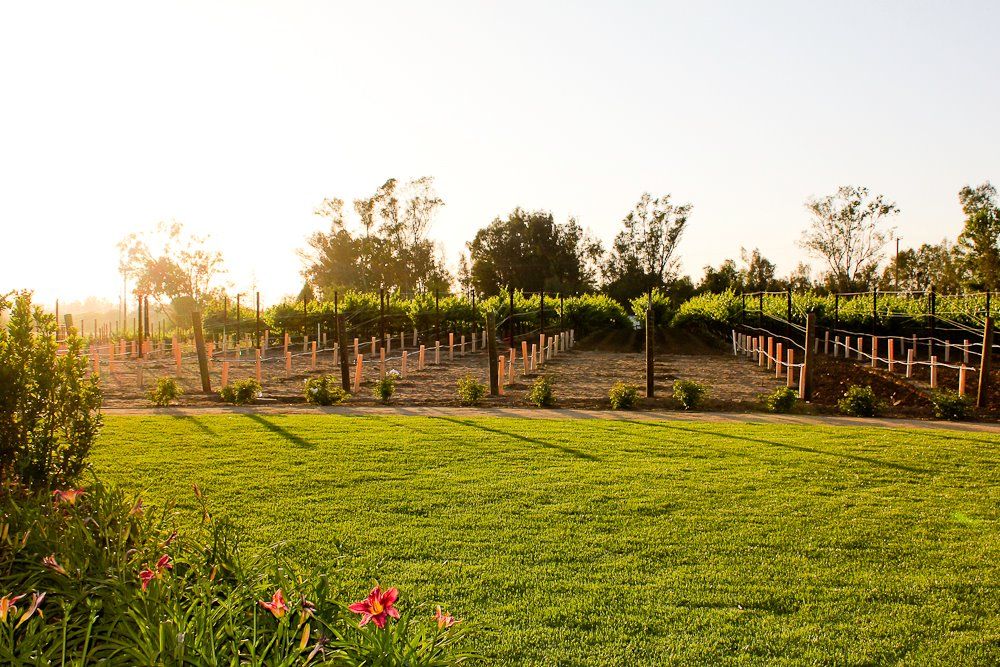 "TNO" recently had the opportunity and true pleasure to visit this spectacular piece of wine country once again during their 3rd annual Kansas City Blues BBQ. This was just held at the site of their recently renovated and upgraded barrel room located on their property amidst the vines. As each time before, it was a delightful afternoon/early evening. Once again this event was filled with luscious Lorimar wines, awesome BBQ with all the trimmings and terrific, vibrant and memory affecting music (courtesy of Mrs. Jones Revenge). There was as in previous years a lot of dancing and socializing thrown in also. This annual party has been and is sure to continue to be, a must attend event when it rolls around again next year.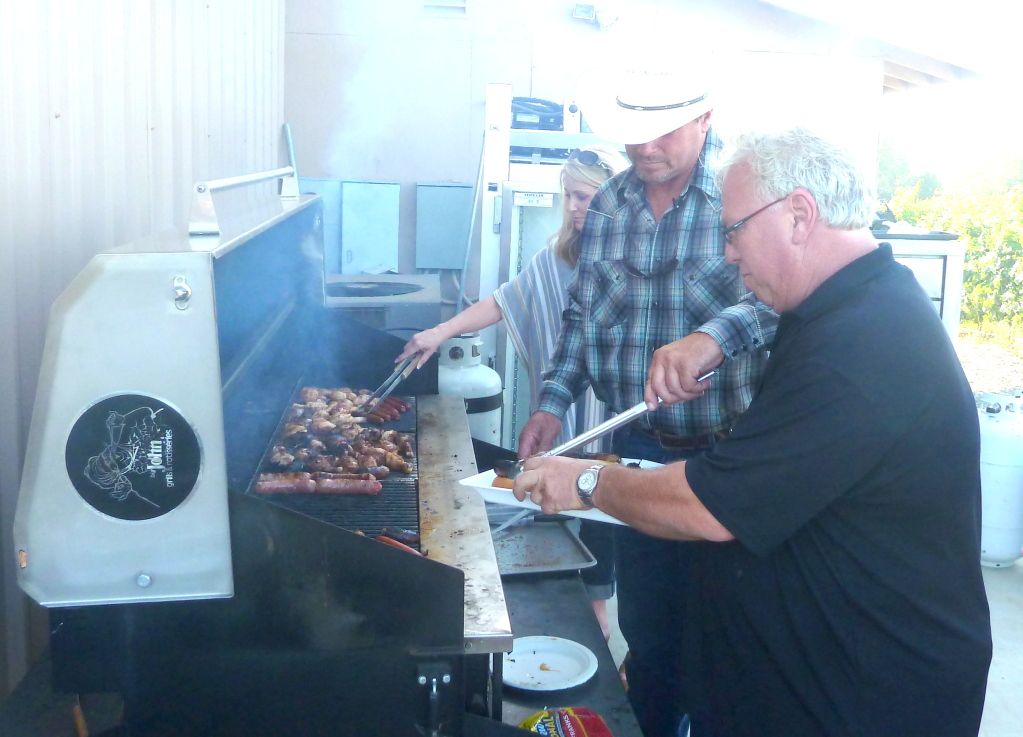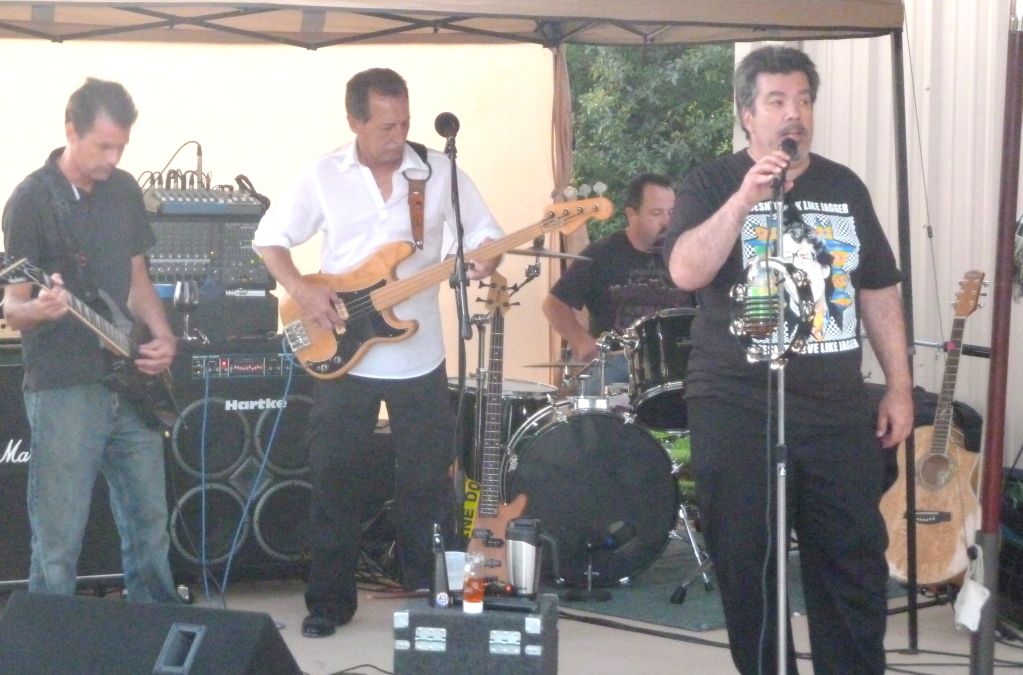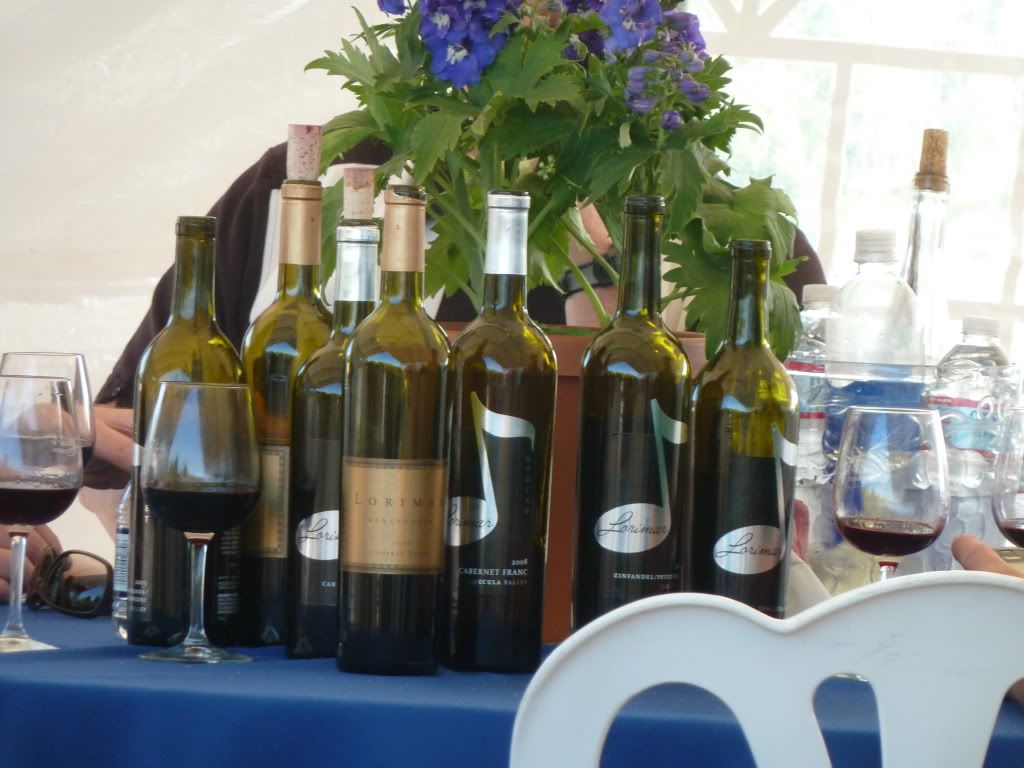 Being there and enjoying such a great time made me think of the unique experience the two Lorimars now offer to all their visitors. Owners Mark Manfield and Lawrie Lipton having the strengths of their family ties, business partnership and mutual visions all working for them and in following their philosophy of "Our TIme To Shine" originally opened their warm and welcoming tasting room in Old Town in early 2010. Since the day it opened and going forward it has become a favored place for vino, music and art lovers to visit when in between those two Old Town arches. Now with the addition of Lorimars permanent home in wine country, the circle is complete! The best of what Temecula uniquely offers can be found comfortably residing in these two locations.
Backing it all up and assuring a great experience at both Lorimars, Mark and Lawrie have put together a great team with customer service behind every pour. Whether its Patrick, Heather, Lauren, Stephen, Kevin or any other of their caring staff you will feel valued and appreciated whenever you stop in for that taste of Lorimar music in a glass! Each offering its own unique environment, atmosphere and experience.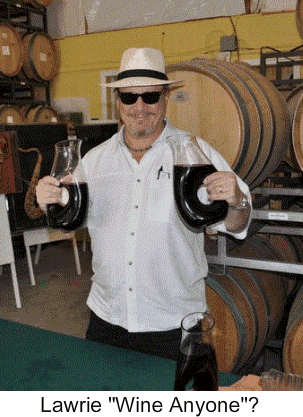 Keeping true to one of Lawrie's favorite quotes, "If Music Be The Food Of Love, Drink On", almost all of their wines are named with a musical connotation and bears a musical note on its label. My own favorite being "Solo", (their Cab Sauv.) which I really seem to be stuck on for the time being, with a close second of "Duet" their Petite Syrah and Cab/Mourvedre blend respectively. Oh heck who am I kidding, I love their "Adagio", Merlot/Petit Verdot/Malbec their "Lydian" Cab Franc. and their "Medley" Meritage as well and am anxiously awaiting the return of their "Crescendo", Petite Syrah. Quite simply their wines are delightful and very very good. Don't miss out on their luscious, beautifully colored Grenache Sparkling wine either.
A visit to either Lorimars sampling these and others off their superb tasting menu truly does put a song in your heart and plays a wonderful variety of tunes on your palate. Spending a little or a long time in Old Town at Lorimar or lingering and taking in the pinnacle of what wine country can offer just has a lyrical feel to it and it always makes for an extremely enjoyable pause in the day or evening. When you're there make sure and check out their wine
"Concerto" club
and you may find yourself becoming a regular, we are! It's very easy to be seduced into doing so!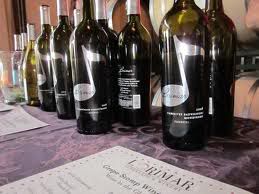 In keeping true to their artistic and musical vibe they always have an ever changing panoply of artists with their original creations on display both in Old town and in their new art gallery in wine country (with some available for purchase).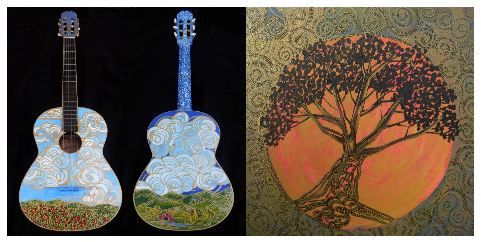 Also in in their commitment to bring the very best, they have partnered up with Chef Kurt Ehrlich. Ehrlich, who was the chef for Presidents Reagan and Ford, as well as Roy Disney and many other stars, joined forces with the winery to offer five-star cuisine at incredible prices.
The winery will offer a "Wine Lovers Dinner", gourmet pizzas from its outdoor stone oven, and special boxed cuisine prepared daily. As Ehrlich says, "They will be pairing my cuisine specially for Lorimar Wines and will bring cuisine of the like that has never been offered at any Winery in Temecula," We at "TNO" are really looking forward to this!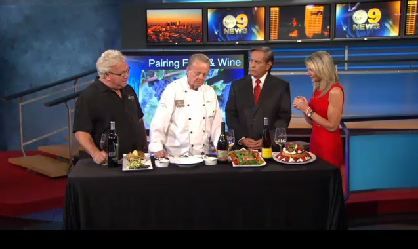 On most weekend evenings, the air around both of these wind down, de-stress therapy night spots fills the air with live music, keeping their doors open and the crowd spilling outside and filling the inside. Lorimar entertains with the notes of "Live At Lorimar" such local favorites as
JD. Priest,
Diego Mondragon, Tim Cash, Little Lies, and many others
will be found in attendance offering an almost piped piper ability to beckon and draw its Old Town visitors inside thru its welcoming doors and making for a most enjoyable wine country sunset from its spacious patio on Berenda Rd.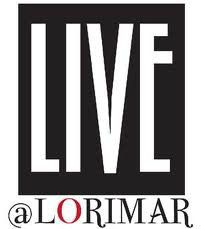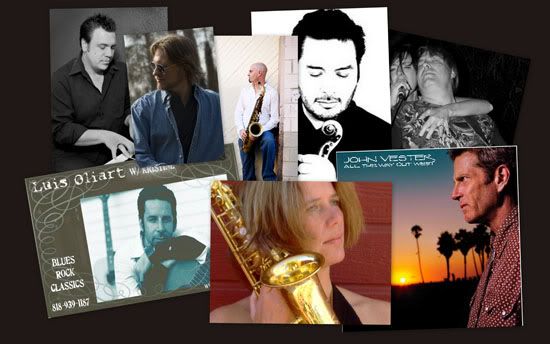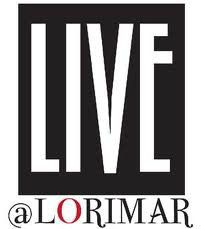 Even though Lorimar currently calls two locations home, there is no doubt, that when it comes to providing the finest in wine, art and entertainment...Lorimar's as well as Mark and Lawrie's hearts beat as one and represent the best and finest of what our unique area offers to visitors and locals alike!
Highly Recommends
Lorimar
Winery...
Both of Them!
Comments