"Riedel is as Riedel Does"
By Ken Barnes for Temecula Night Out
Everytime
Linda Kissam's
"Men's Wine Council" meets I look forward to discovering and tasting some new and sometimes what turns out to be wonderful wines along with the amazing food pairings that go with them. Yet an even bigger part of what makes these meetings a can't miss affair for me is that I know I will learn something new about the art that is drinking wine.
I have come to realize over the years that there is simply no end to learning about the fruit of the grape. In fact, I daresay I have barely rippled the surface of the subject that is wine. Wine itself, like the knowledge of it is never finished, it is constantly in a state of change and flux. It is truly a living, growing and evolving creature from the moment the grape clusters bud out on the vines to when it is captured in the bottle to reach its final maturity, it is always in a process of transformation.
Unique and singular as a fingerprint or a snowflake, no two wines are the same. Even bottles of the same varietal and vintage will be completely different from one another. Perhaps that is one of the main reasons wine has been valued so highly through out all of human history.
This particular meeting of our council didn't disappointment me in this regard, besides being introduced to five very affordable wines, (not one was over $25 a bottle and our favorite of the day was only $16) we had the opportunity to experience how an outside influence as simple as the glassware that holds this amazing elixir can profoundly impact the presentation it makes and the reception it receives. I will get to that shortly, but first off the wines themselves.
We started with a 2009 "Dry Creek DCV3" Sauvignon Blanc hosted by member Scott Vinton which he had paired with some stuffed Anaheim chili's. This wine was full of tropical fruit overtones exhibiting pineapple, kiwi, and pear and yet had notes of pepper and some ginger in it as well. Even though this was the most expensive of our selections this day at $25, it actually ended up being our least favorite. I did think that the chili's went very well with it and even increased my enjoyment of it as it was fairly dry and a little sharp, which is not my cup of tea. It was also buoyed up by the lemon garlic shrimp that Corie Maue had brought. The lemon snap and garlic infusion of the shrimp seemed to help overcome the dryness of the wine and complimented it quite well. But as SB's go there was really nothing that made it stand out.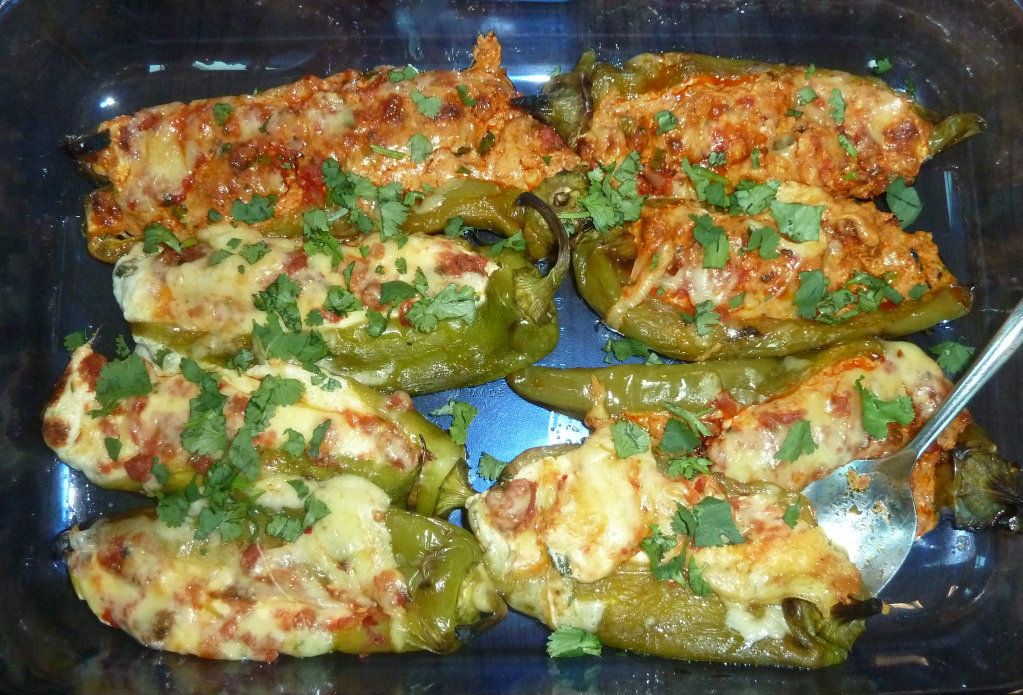 We then moved on to a 2010 "Robalino" Albarino, another white. This particular vintage had received a 89 rating from Wine enthusiast and we were looking forward to putting it through its paces. Tom Plant, (Mr.
WINEormous
) was pairing with this one and he had brought his home made "Tortilla Espinoza". similar to a shepherds pie south of the border style. The Albarino was beautiful in appearance with a pale gold color showing light green refractions in the glass. It had wonderful apple highlights in the nose and on the palate. It showed a little citrus and offered a very nice clean snap on the finish with just the right amount of fruit. Actually one of the best whites I have had in quite a while. For only $16 a bottle I rated this a real find and a great value. For a great local Albarino with similar characteristics try Keyways 2010. Tom as always had made a great pairing and his homemade dish really drew out the highlights of this wine. Surprisingly Cories shrimp overpowered this and did not really support it. However when trying it with Linda's Mini BLT sandwiches it seemed to actually bring out a teasing hint of Anise, (licorice) which I found delightful and refreshing, must have been the bacon!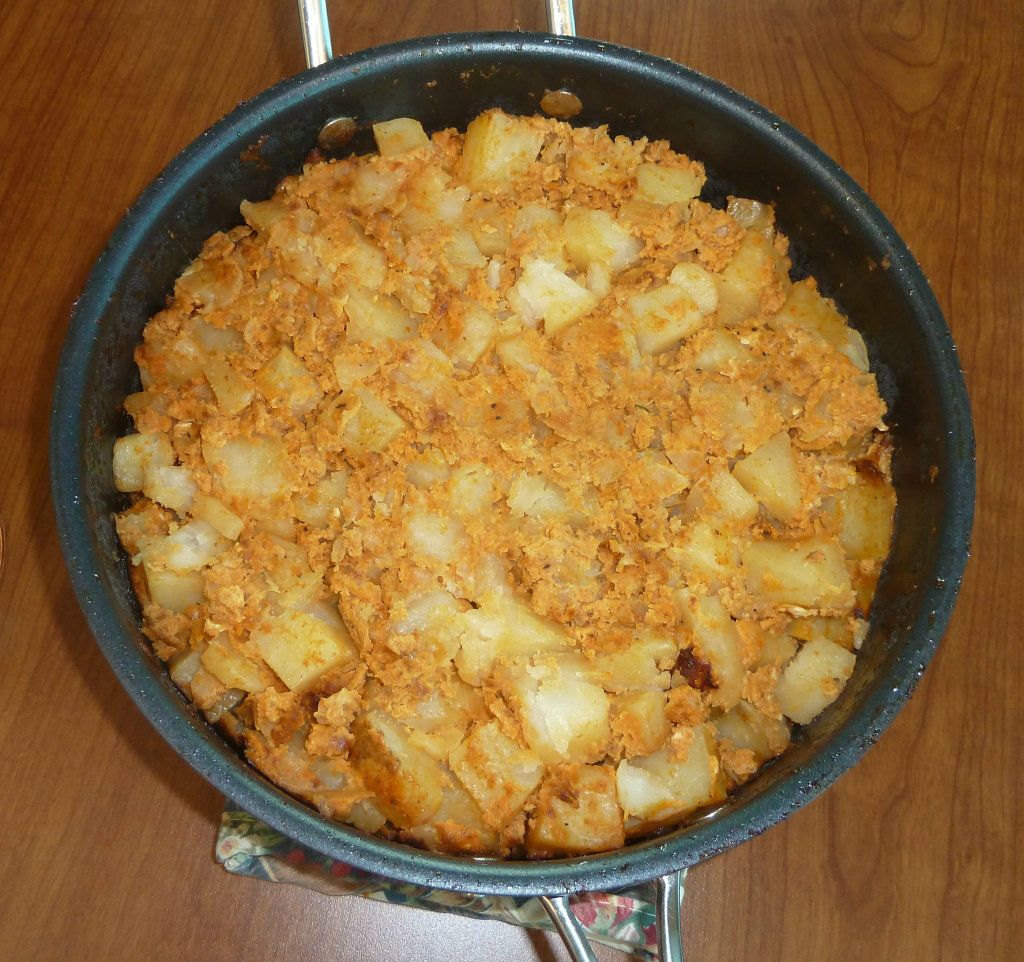 On to the reds and the beginning of our glassware lesson. I had noticed when Tom had first entered the room that he was carrying a large box and from where I was sitting the only thing I could make out on it was one word; RIEDEL, pronounced like needle. It turned out Mr WINEormous had brought with him a set of 4 specially shaped and designed glassware made by this renown Austrian company a perk he had received at a recent symposium and tasting in Las Vegas, (at home some of our favorite glasses are Reidel). He then proceeded to pull two of them out. The first thing I noticed was that they both immediately made our up to now perfectly adequate stemware look downright dowdy and pedestrian. These were elegant thin lead crystal glasses with specific, almost art like shapes with varying bowl sizes, designed we were told for one purpose only, which was to enhance and maximize the qualities of only the varietal that bears its name. He then sat them in a place of esteem in the middle of our table surrounded by what I later came to find out by reading Tom's excellent article, (see below) were the "Jokers" and there they remained unused, until we got to our first red.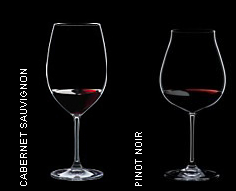 This was a 2009 "Brancott Estate" Pinot Noir which Linda had assigned to me for pairing. I threw a potpourri of anti-pastas at it. Among them, some pungent, Italian garlic balsamic marinated mushrooms, fire grilled artichokes in olive oil and hard green peppercorn salami with some dry aged Gouda cheese. We started as usual with what seemed like our now very ordinary glasses. This Pinot synergized with all of the anti-pastas, together and separate and as Linda is fond of saying "played very well with all". It was very nice and good, yet not really a stand out Pinot. After we all tried it and generally agreed it was nice and pleasant in nose and palate the true lesson commenced. Tom then poured some of the Pinot into what we came to find out was a Riedel "Vinum XL" specific varietal glass and this one was for Pinot only! Well, school was in session. What had been up to that point only a nice, worthy Pinot in a $13 screw top bottle was suddenly transformed.
This wine and the glass it was in instantly took over the conversation and everything before it disappeared. This magic glass morphed the wine below our noses and on our palates into a whole new experience, one in which the old one had passed away! What before had been a rather tight unimpressive nose with some overall berry in it now became a defined, big and open bouquet pushing out massive cherry, plum and blackberry with a strong detailed splash of subtle yet now very noticeable spice as well. The palate which had been enjoyable, yet nothing outstanding was instantly huge with cherry, (which I love) and teased with the luscious blackberry, plum and some now very smoothed out tannins. Quite simply, it was a new and delightfully wonderful wine. In fact after bowing at the stem of the Riedel glass I couldn't even go back to what seemed like the poor shadow of the Pinot held in the joker! I thought this is it, we have a winner and that seemed to be the majority consensus as well. But Au contraire, we were wrong!
Then as if to put us in our place for too rapidly pre-judging, next came the 2009 "Graffigna Reserve" Malbec which had been put in the able hands of Roger for pairing purposes. Unfortunately Roger was unable to join us this day so we soldiered on without him. This wine in the standard stemware exhibited a luscious deep violet color with a pronounced nose of very ripe and almost bursting dark berries with a dash of black pepper and spice. It promised yum and it was! Between all of us aficionados we pulled out complex hints of coffee, vanilla and yes even toast, all being surrounded with that big cherry bomb explosion of flavor that Malbec is known for! All our pairings just took it over the top and surprisingly we all agreed that Scott's Anaheim chili's were amazing with it. My favorite quote of the day was "these chili's just stand right up and slap you in the taste buds with this Malbec". Tom did not offer to pour this into a Riedel glass because there was no design he had brought for this varietal. I tried it anyway in the Pinot glass and was surprisingly not impressed, this time the wine refused to shape shift and provided the same already great experience. Even without the Riedel magic this was in fact voted our favorite wine and was priced at only $16 a bottle. Hint... Temecula are you listening?
Wow, what a lesson learned! I had known that the quality of stemware certainly improved the overall enjoyment of any wine, if for no other reason than the visual appeal alone. However I had no real idea or certainly of understanding that the carefully crafted design itself of the glass could so significantly affect the quality of the enjoyment of the wine. So, what had I learned so far? That a good wine in the right varietal glass can actually become a great wine and conversely, a great wine in an ordinary glass is still great and not enhanced even when put in a fancier glass that it was not designed for.
Then came our last wine and our biggest surprise. It was a 2009 "Jacob's Creek" Coonawarra Reserve Cabernet. This was Chip Morton's assignment and he was unable to make it this time, we were a little light in attendance at this session, oh well more wine for us, (perhaps he knew the verdict that awaited this Cab). At only $16 a bottle for a Cab I don't think any of us expected a lot from it. We were not wrong, it was tart and had a very undefined nose that was tight and un-revealing . The taste gave up very little and there was a mix of nondescript and non defined fruit with the tartness still there. Some of the pairings added to it, but not by much.
Hold on, don't judge too quickly, I thought. That other Riedel glass was sitting there shining on the the table refracting light brilliantly and we had already been told it was a Cabernet Sauvignon varietal glass. So once again Tom poured and I was excited and eager for the expected metamorphosis to take place. Alas, it was not to be for there was no magic to be had here. Even though it looked better and was more appealing in this beautiful glass, the wine itself refused to be benefited and enhanced as the Pinot had been before. Another and perhaps the most valuable lesson of the day was learned, no matter the glass and whether designed for it or not an unworthy wine cannot become a worthy one! In fact, this Cab ended being our 2nd to last place finisher only beating out the Sauvignon Blanc, which was just too dry and ordinary for all of us.
What I took away from this council and the Riedel experience was that an already good wine, simply by the glass it is poured into can become a very good if not even a great wine. A great wine when given the glass it richly deserves, can become a truly magnificent one, but no glass created from the mind of man can perform the miracle of turning a bad wine good!
And the lessons continue...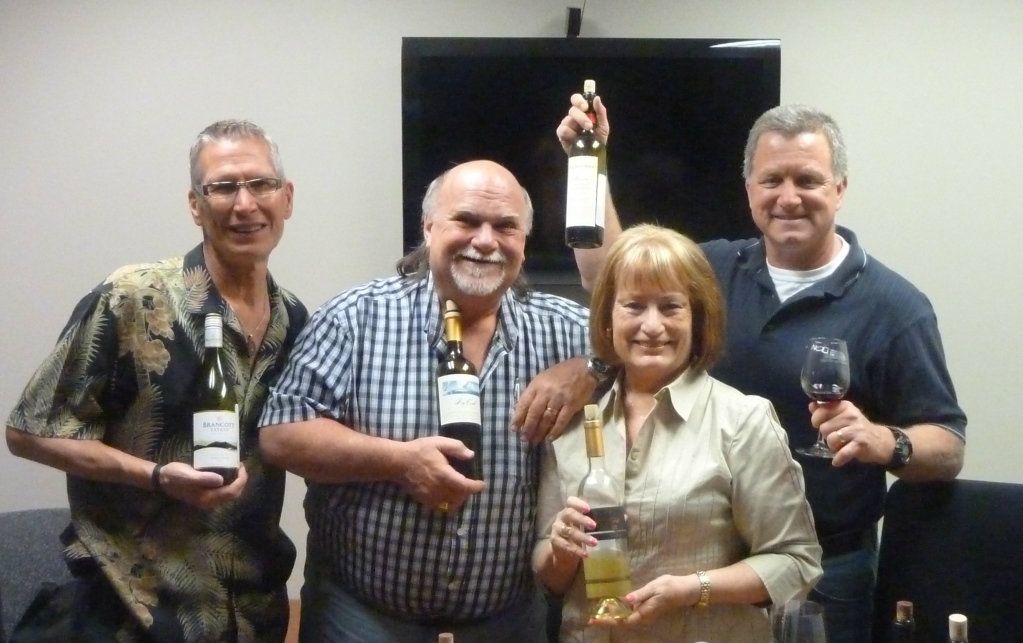 Comments