Forecast is For a "Jazz Hot" Summer at Thornton.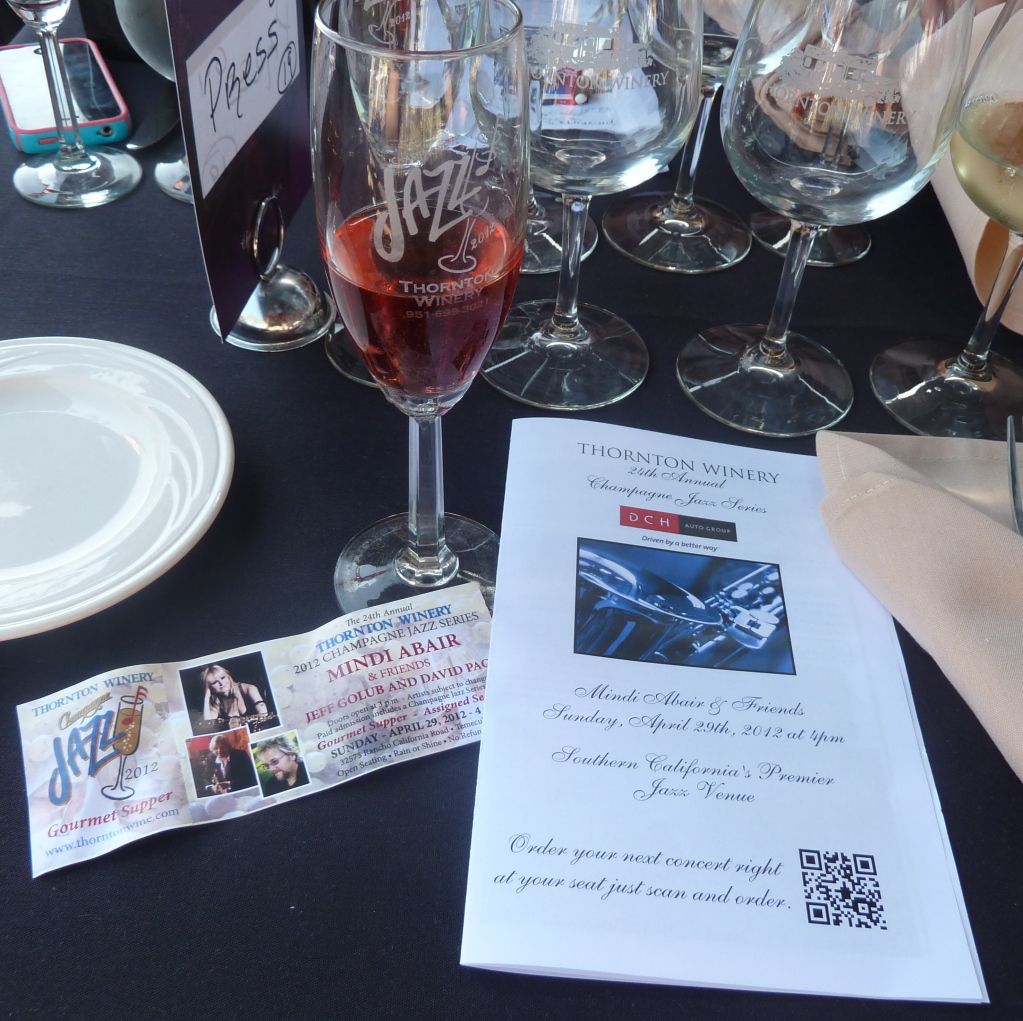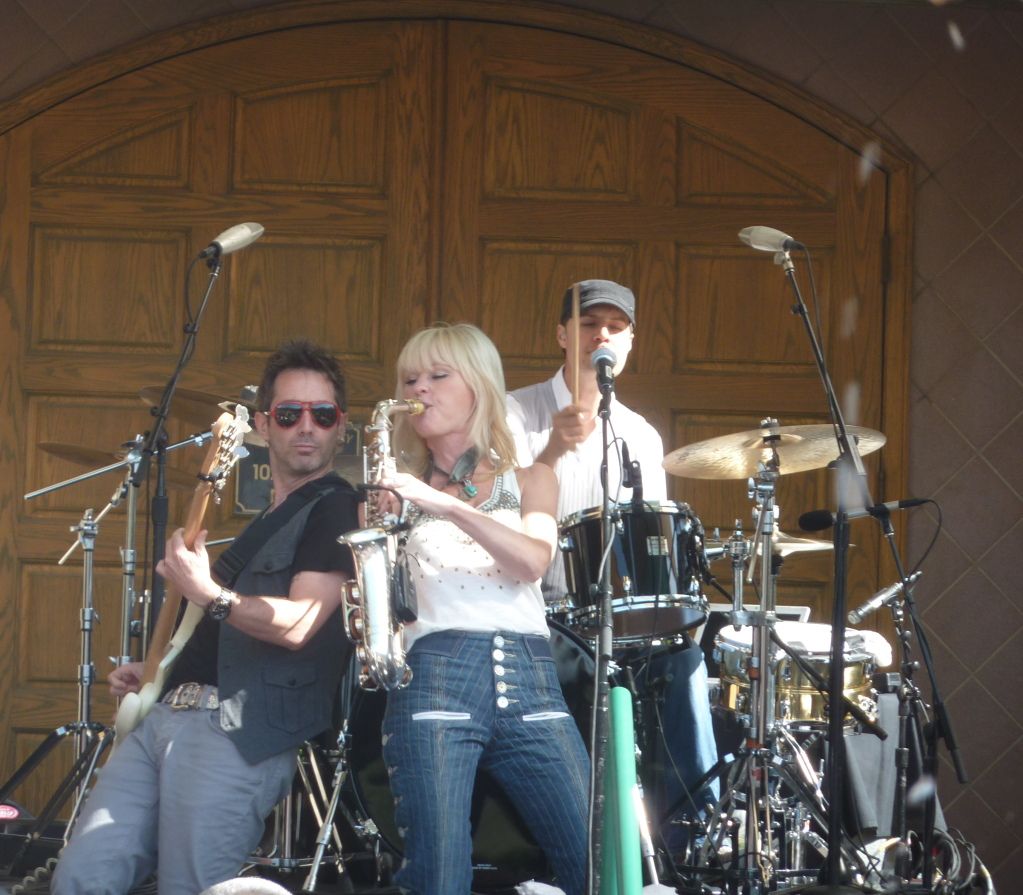 By Ken Barnes for Temecula Night Out
Have you ever asked yourself; How do you know Summer is truly near and almost upon us in Temecula? Of course, there are any number of ways, from the tiny grape clusters that have all budded out on the vines that are now a vibrant bright green and once again reaching for the heavens to the days that are consistently more and more in the 80's and even sometimes the 90's. Then there's the dazzling riots of color everywhere in all the flowers that are on display throughout wine country and the noticeable increase as this busiest of seasons draws near and our whole area is buzzing with activity and things to do. After all that's what Temecula Night Out is all about!

For me, there is one sure way to know we are getting close to this golden season and I rely upon it as a kind of a forecast of the upcoming summer every year. That is the release of Thornton Winery's annual "Champagne Jazz" schedule, the dates it contains and the many A-list musicians that are always on it. Once I get this eagerly anticipated email and open it, I know that once again it's going to be a "Jazz Hot" Summer at Thornton and that it is very rapidly approaching.

Indeed, once this unique and one of a kind concert series is underway, if you happen to drive by Thornton on certain weekend evenings and afternoons, you'll hear and be captured by the sounds of champagne jazz drifting across the vineyards and filling the atmosphere around you.
For 24 years these soulful and affecting notes have been lifted on our wine country breezes out to Rancho California Rd, (where sometimes, cars pull over for a few minutes to enjoy and then move on) as this continuing refrain is carried on further until it softly fades away through the hills around this Temecula landmark winery This annual concert series has made Thornton one of the premier outdoor musical venues in all of California if not the entire country. One where the best in music, dining and of course their superb wines and champagnes are blended and melded together to be served up. All in a style and manner and with yes, even a panache that only they can and do deliver. There is no equal for the overall experiences they have offered and provided over the years!

Each season an eclectic variety of the best of contemporary smooth jazz artists make Thornton their one and sometimes even two day home to perform and pour out their creative musical energies to our locals and visitors alike. Many of whom are season ticket holders, some from the very beginning of this Temecula tradition. This year is no exception and 2012 has been started with a quite a bit of flair and gusto that will only add and continue to build upon their already formidable reputation as the pacesetter for these type of events nationwide.

On a recent, summery Temecula Night Out, I and several other media partners had the privilege of being invited by their consummate PR Pro Linda Kissam as the Thornton family kicked off the initial show of their 2012 season featuring the whimsical, powerful and sexy sax of Mindi Abair. Mindi has long been a favorite here and this year she brought along some special guests with her to notch it up to an even higher level. Contemporary Jazz guitarist Jeff Golub, (See Smooth Jazz story) and original songwriter/singer/guitarist David Pack of Ambrosia fame.
The show began with the traditional graceful welcoming and introductions made by Thornton owners John and Sally, (Sally's, an always awaited entertainment in itself) and Thornton president Steve Thornton and then culminating with John donning his veterans hat in a standing salute to the troops to get the season started. From the moment immediately following, this power trio took to the stage and got the 2012 series rolling by cranking out one of Mindi's hit originals, the lead track "Any way you Wanna" off her latest CD "In HiFi Stereo" and then on all the way to their finale of an amazing original semi jazz/rock arrangement of The Who's "Pinball Wizard". Throughout we were enveloped and held captive in a Thornton bubble, (Champagne perhaps) floating in a communal sphere of sheer enjoyment and entertainment. It all sadly went by far too fast and even though it was a three plus hour experience, the bubble shimmered away and gently released us way too quickly...
In between, Thornton winery itself put on a show that was only equaled by the soaring music that filled their beautiful outdoor fountain pavilion and courtyard. Inside this temporal bubble that all were fortunate enough to reside in, we were treated to the best of winemaker David Vergari's many vintages, both whites and reds and of course Temecula's first only true "Meth-ode Champenoise" champagnes all perfectly paired with the simply excellent cuisine of Cafe Champagne's acclaimed Executive Chef Steve Pickell and his "A Team" culinary crew. Thornton's professional and delightful staff was in attendance everywhere and once again as always they were raising the bar for service in wine country.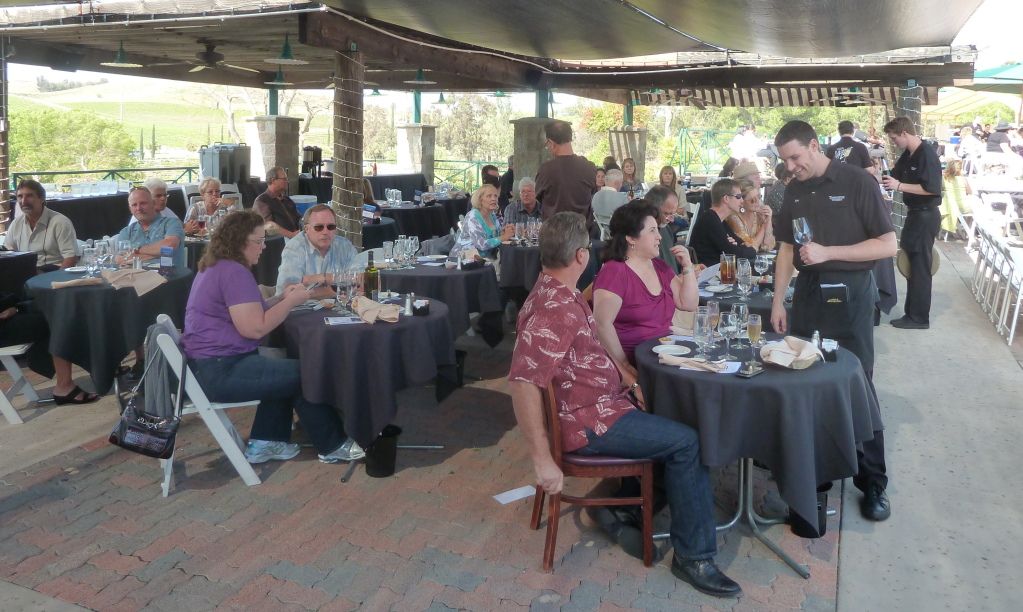 This magical afternoon/early evening had started off with a reception in Thornton's Champagne caves where myself and other members of the press/media had the opportunity to gather and chat with David Vergari, Chef Steve , John, Sally and Steve Thornton and the stars of the day, Mindi Abair, Jeff Golub and David Pack. Jeff introduced everyone to his service dog Luke and by his infectious positive personality you would've never had an inkling that he had lost his sight suddenly, just barely a year ago. David was warm and gregarious as well and I thought of the countless times I had listened, danced and yes even sung along to such Ambrosia classics as "You're the Only Woman" and "The Biggest Part of Me". Mindi joined us last and was just a dynamo, utterly charming and delightful. She had a friendly and welcoming energy about her that was affecting and infecting to everyone in our group and we could hardly wait for all their talents to go on display! After this meet and greet picture taking session we all adjourned to our table and looking back it is apparent the bubble we floated in throughout this day was already beginning to form.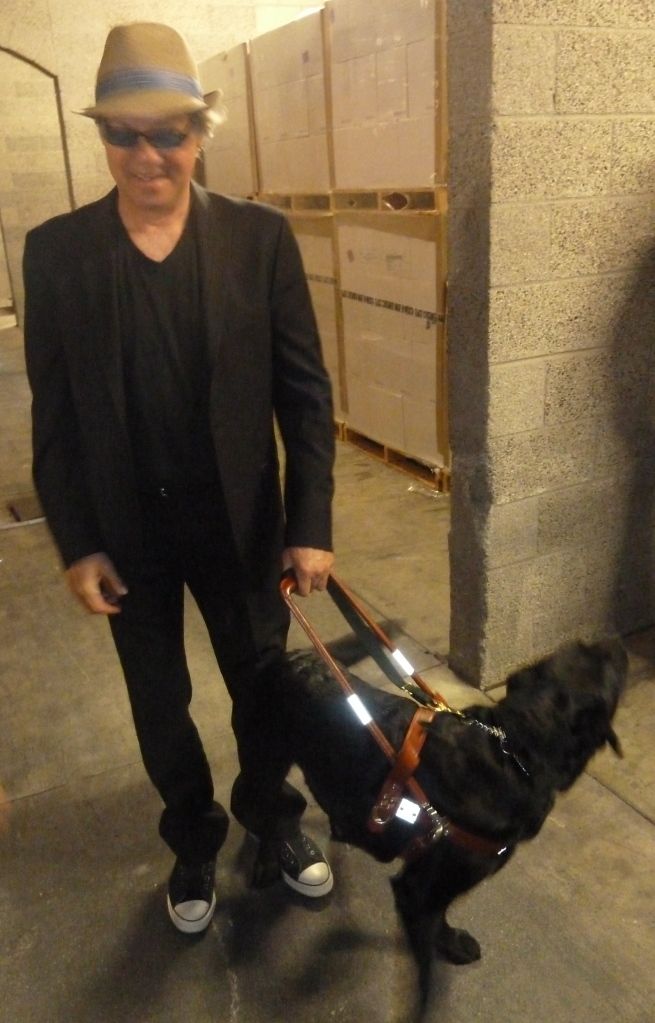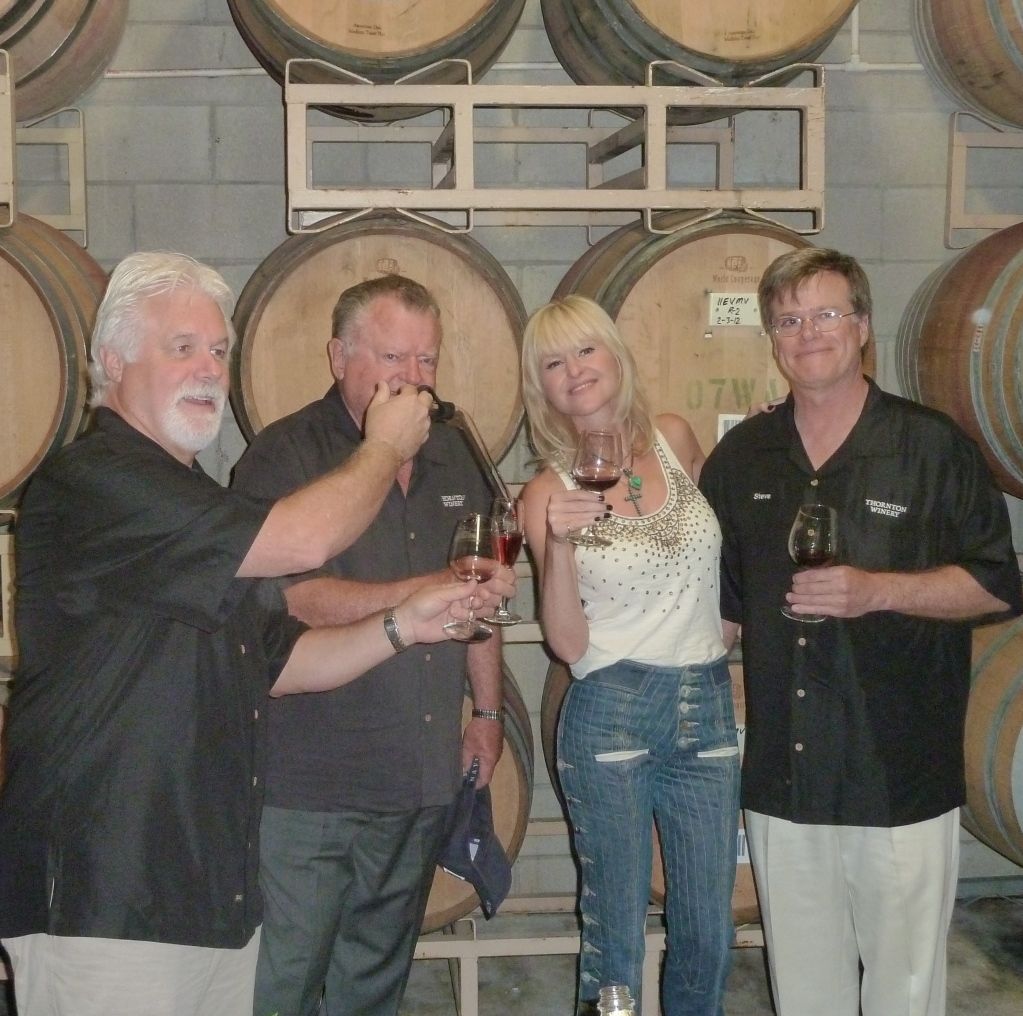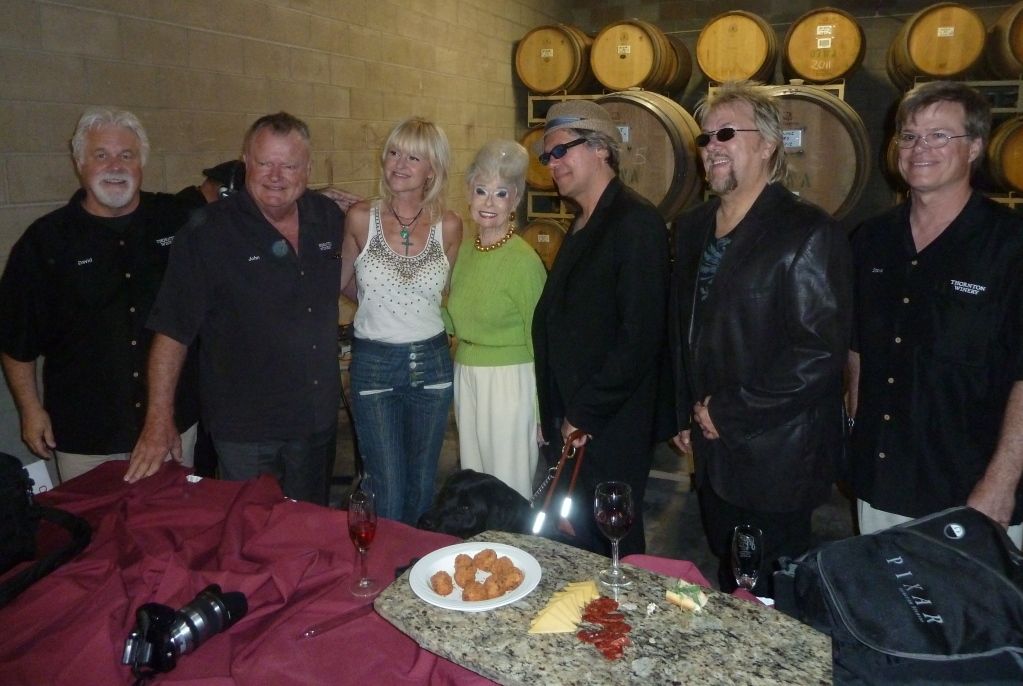 There were many musical/performance highlights that stand out for me from this day. Far too many to mention, yet among them was Jeff, when he played solo off his new album "The Three Kings" and mesmerized us all with his flawless guitar skills, even though he couldn't see us or any of what he was doing as Luke lay contently by his side making it obvious that there was no other place in the world he would rather have been. Truly both pro's in the highest sense of the word. David also, when many times you could close your eyes and be carried back to the far past days of "Ambrosia". He made their classics sound as fresh and original as if they were just released yesterday. Mindi of course, with her brilliant saxophone play weaving, blending, supporting and intermingling seamlessly with her guests. She never overpowered them and yet continually stood out on her own in picture perfect moments as she belted out some of her own greatest hits. There were other non musical one of a kind moments as when she introduced her mentor/biggest supporter her father to the crowd and proudly announced that the jeans she wore were hand me downs from him and then there was a very special emotional freeze frame when her mother and father were up dancing next to her on the stage.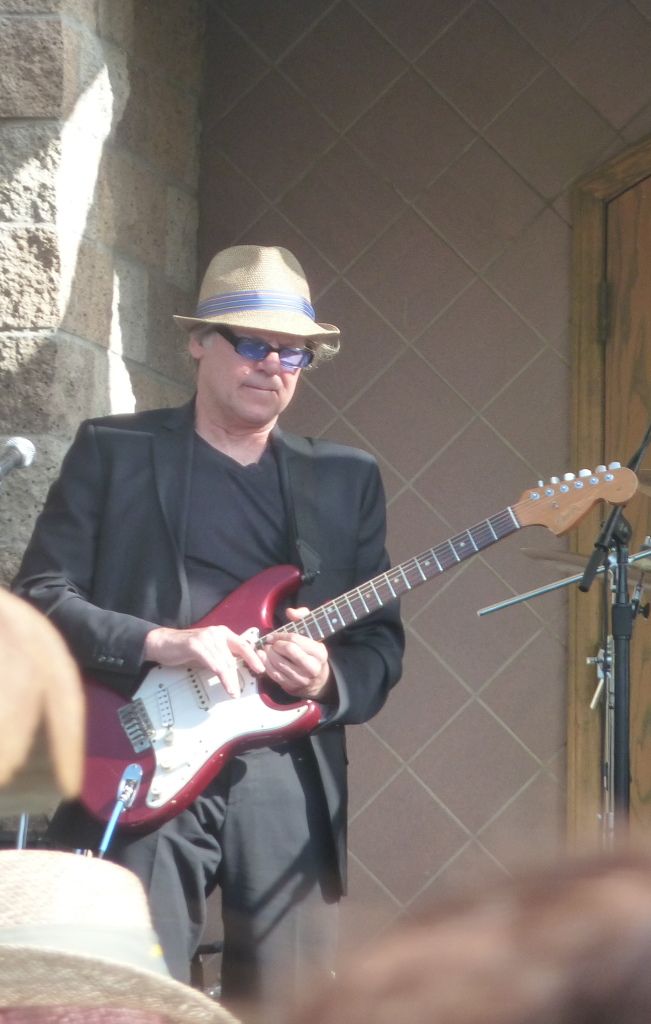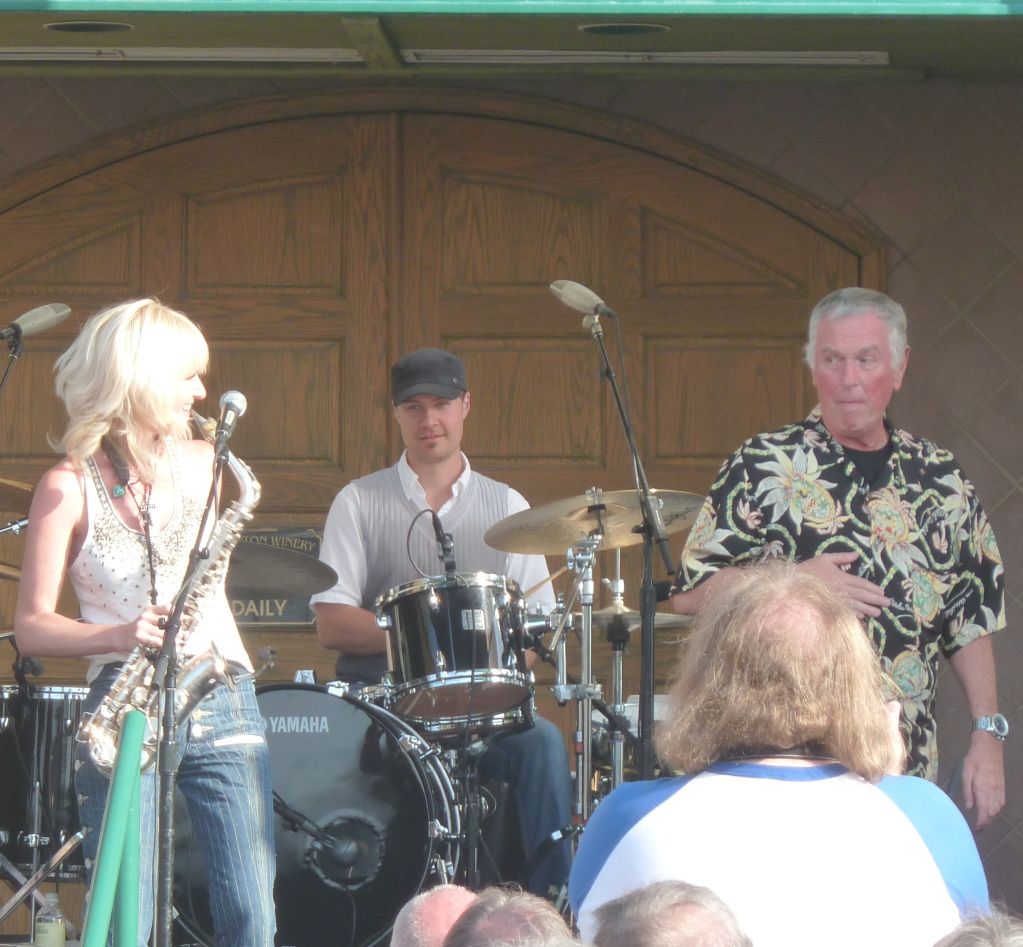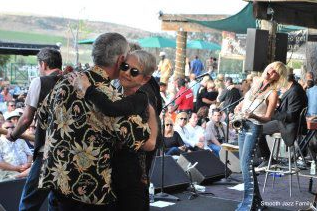 Of course these master musicians all got the whole place moving and grooving, in and out of their seats as they filled up the dance floor. At one point, I was doing my best to keep up with this toe tapping, foot moving crowd when right behind me Mindi was out there as well. She was in the midst of the dance floor bent over backwards blasting her sax like a pied piper as we all gyrated around her.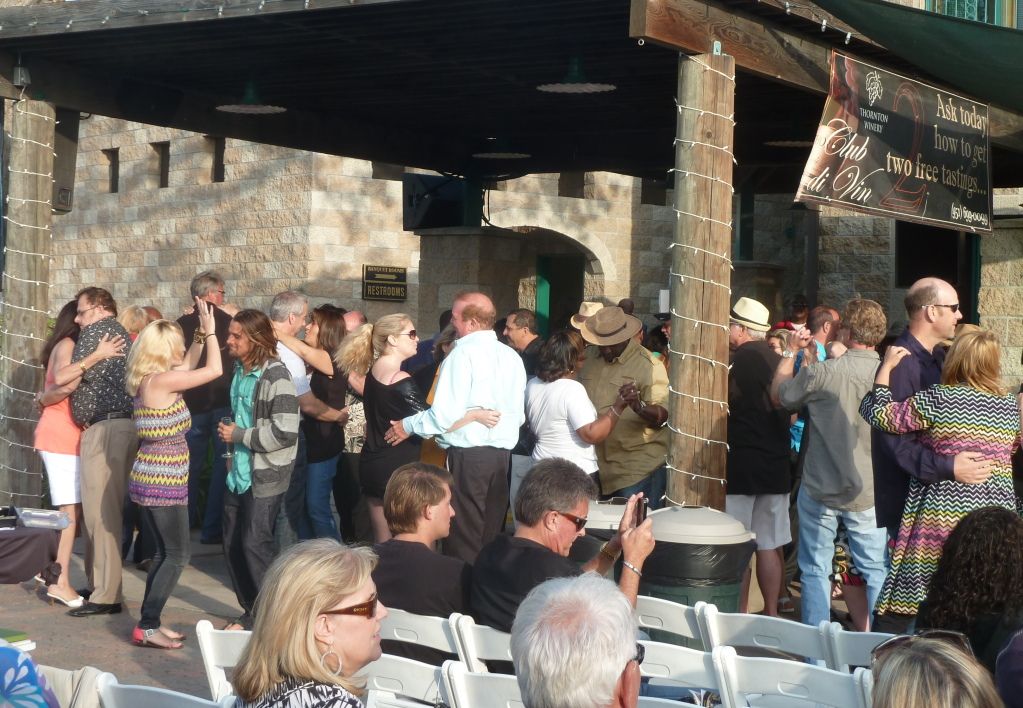 As all of this and more was going on we engaged in wonderful conversation, took some priceless pictures and yes even videos. We dined like one of Jeff's three Kings on Chef Steve's gourmet dinner package menu, all while enjoying Thornton's finest libations. Our repast started with a incredible salad of organic micro greens topped with a tomato/mushroom con-fit and accompanied by fresh asparagus and marinated grilled long stem artichokes, topped with fresh shaved Parmigiano and a zesty Balsamic citrus dressing. This was served up with a lightly floral, yet nicely fruity 2010 Viognier that refreshed the palate with every bite of the salad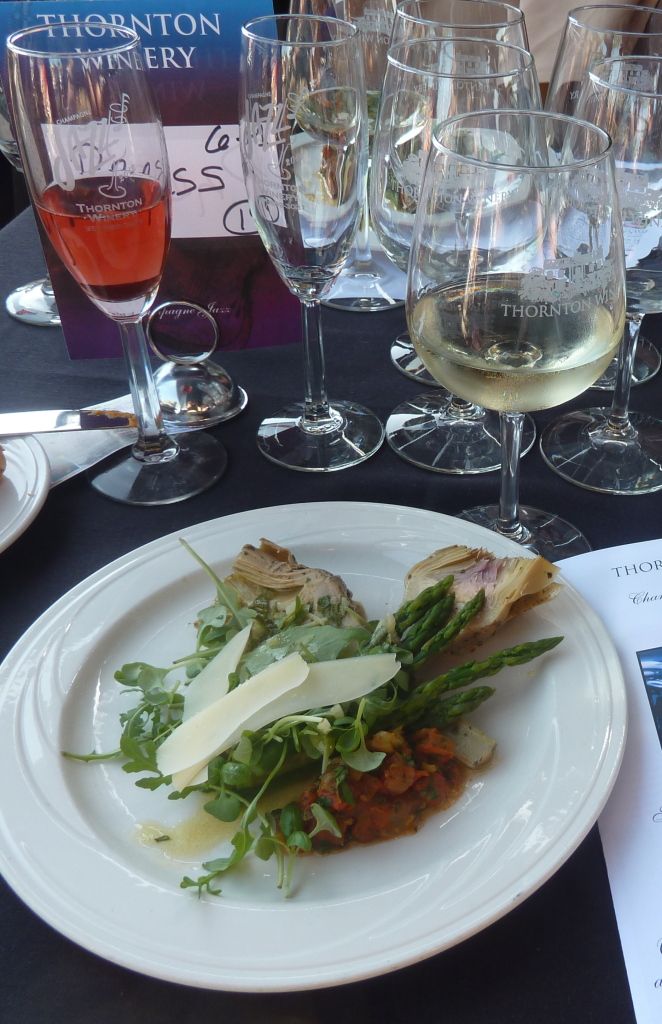 Our main course was a melt in your mouth, oven roasted to perfection natural chicken breast floating on a rosemary infused polenta au jus. This was nestled on one side by a visual variety of Crows Pass Organic mushrooms, ones of all types and flavors sprinkled with a colorful topping of fresh peas. It was quite simply one of the best chicken entrees I have ever had! This was paired expertly with Vergari's 2010 Mouvedre which was full of wonderful earth, dark fruit tones and spice that synergized with this entree perfectly.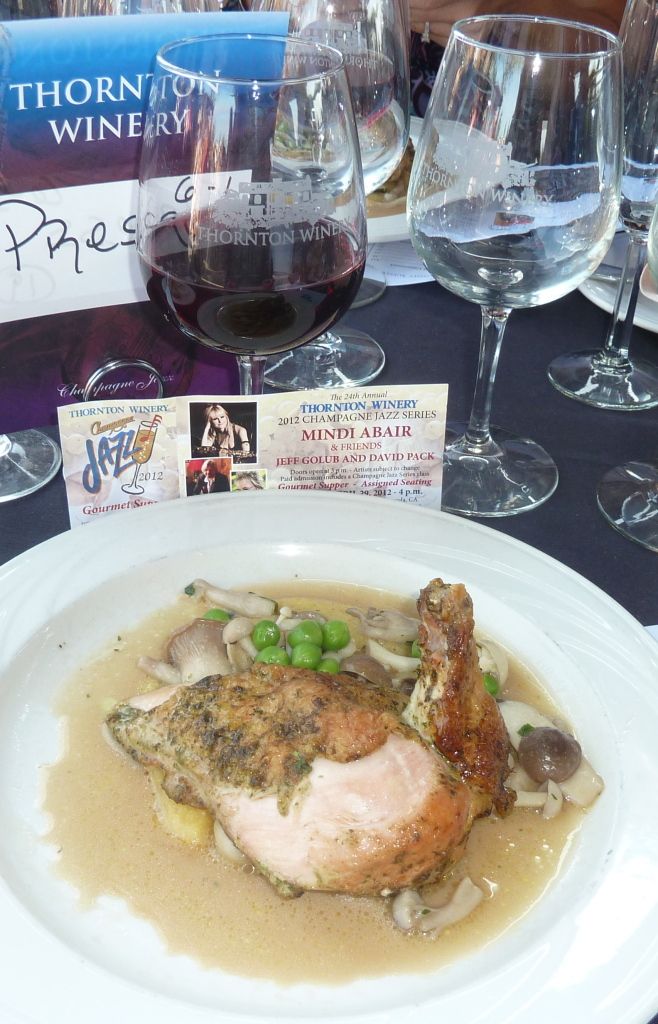 Chef Steve outdid himself as usual with a beautiful to the eye and taste buds, organic strawberry tart loaded with bright bursting Crows Pass organic strawberries packed delicately in a wonderfully delicious textured pastry shell. These luscious strawberries were sitting above and topped by a creamy muscat caramel pudding which was pierced by crisp roasted almond chips speared by a sprig of Thornton's own garden grown lavender. This was immensely enjoyed and went way too fast in my opinion with Thornton's 2010 "Huis Vineyard" Zinfandel which is a desert in itself. Big, crisp and jammy this a Zin lovers Zin, simply Zintastic... Say that five times real fast!
Again as had happened at the opener the year before with Jesse Cook, all too soon the wining, dining and music playing drew to a close and Thornton's first concert of 2012 was in the memory banks to be played over and over again fondly by those who were there. But, as I said it's going to be a "Jazz Hot" summer here and there is so much ahead, artists such as Brian Culbertson and David Sanborn, (together) on July 15th, Chris Botti, June 3rd, Spyrogyra, July 1st, and Dave Koz on August 18th. One of my all time favorites George Benson will be here on August 25th and so many others including some surprise TBA artists all awaiting their turn to make John and Sally's place their home for a day, where they will crank up the mercury on this summers musical thermometer at Thornton. Get your tickets here now and prepare to be heated up or cooled down by the embracing temperatures of Champagne Jazz.