"CRUSH" is Over and the
Countdown to "HARVEST" is On

By Ken Barnes for Temecula Night Ou
t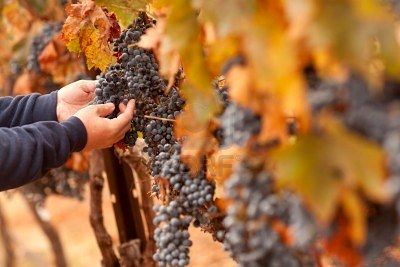 Even though the thermometer doesn't want to admit it yet, the season and work of Harvest has already peaked and is winding down. Officially Fall is here and yet this year it seems as if Summer is just refusing to give it up and what's up with all this humidity anyway? All of Temeculas wine growers/makers look forward to this time when the heat has usually finally broken, the evenings cool down and the ripened vineyards are ready to once again yield up their tons of ready grapes.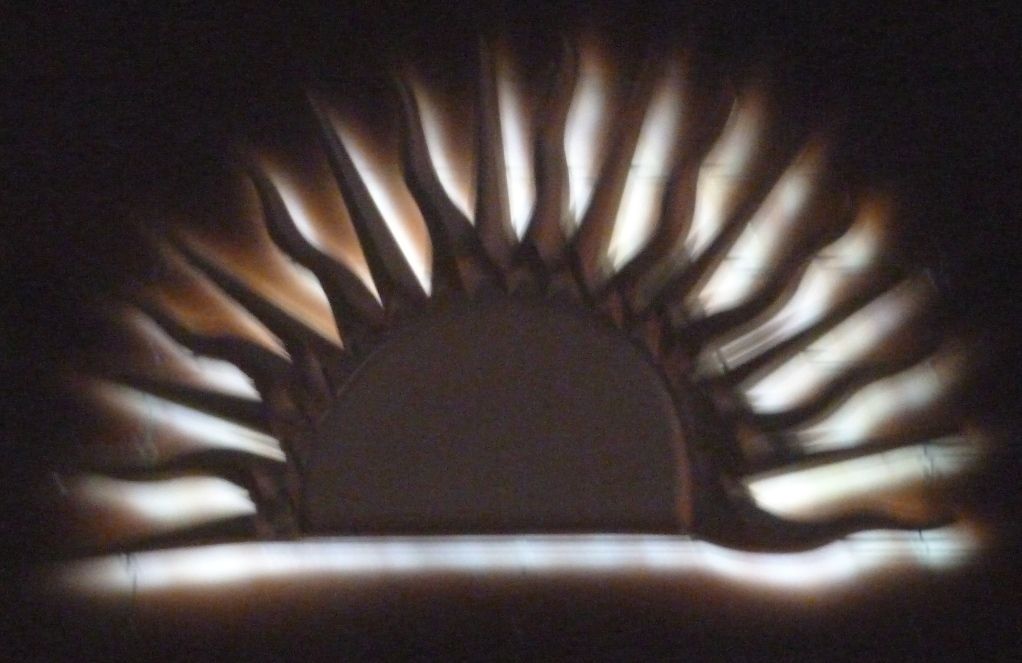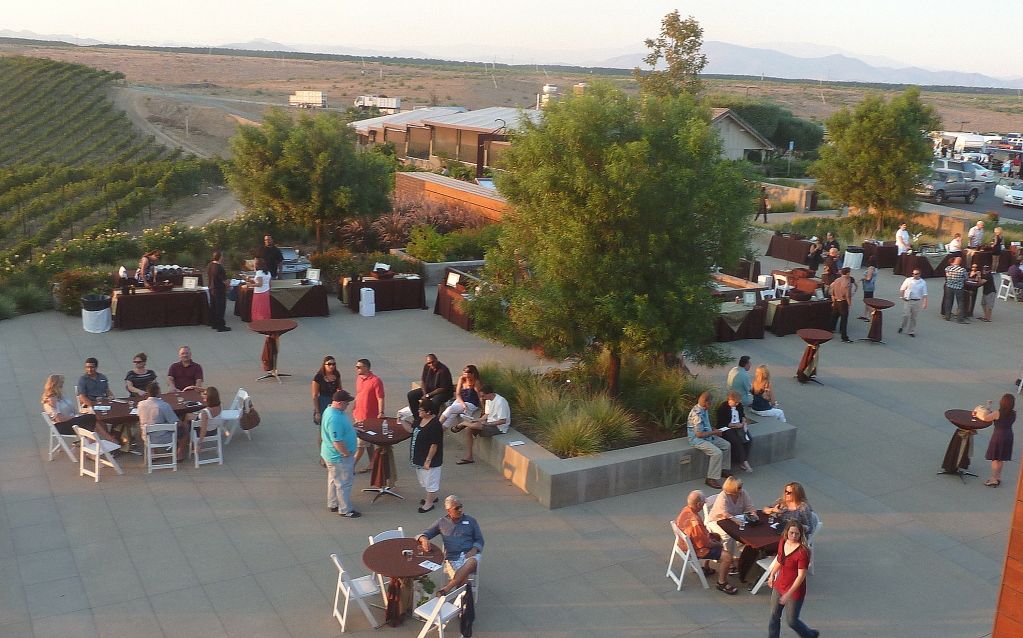 The seminal social affairs that form the two bookends of this busy season are the
Temecula Valley Winegrowers Association's, (TVWGA)
annual "CRUSH" and "HARVEST" events. Each is unique in the valley and for those who delight in the fruit of the grape they have become must attend occasions. The first is "CRUSH" which took place just recently at Callaway and which we were fortunate enough to attend on this Temecula Night Out. This gathering represents the only opportunity of the year where one can get together in just one place, in one evening and sample the best of what all of "TVWGA's" members offer. This year over 450 attended this jam packed evening of education, social interaction, entertainment and of course fabulous pairings of wine and food. In all, over 30 wineries and 19 dining establishments were represented!

The education was in the form of the much anticipated winemakers roundtable discussion which always starts this evening off. This "VIP" ticket holder only part of the "CRUSH" event is a unique opportunity to listen and learn from our areas wine growing, wine making experts. This years panel featured nine of our areas best representing all aspects of our local wine economy, small and large, boutique and mass market, corporate and private. The group was made up of Marcello and Damian Doffo of Doffo Winery, Jon McPherson of Southcoast Winery and Resort, John Brodersen of Long Shadow Ranch Vineyards, Ben Drake of Drake enterprises who has been a leader in local vineyard management and viticulture for decades, Jim Hart representing Hart Family Winery, Craig Larson of Callaway Vineyards and Winery, Robert Renzoni of Robert Renzoni Vineyards and Nick Palumbo of Palumbo Family Vineyards and Winery.
Moderating and overseeing this lively discussion covering a wide variety of topics was Krista Simmons, a well known food, wine and travel writer and who some may remember for her past stint as a judge on TV's "Top Chef Masters". Krista did a stellar job of bringing up timely topics for discussion and then expertly guiding the ensuing conversations. Subjects brought up ranged from the uniqueness of Temeculas growing terroir to the different marketing approaches and demographic focuses each pursue and follow, to the favorite varietals of each, to preference of varietals vs. blends, to what our wine growing region has, is and will be known for, to what evolving role women are playing in our local industry were brought up and then vigorously, expertly and sometimes with humor and enlightening candor chatted up by this years lively panel. What a fabulous way to set the stage and lead in to the rest of the evening!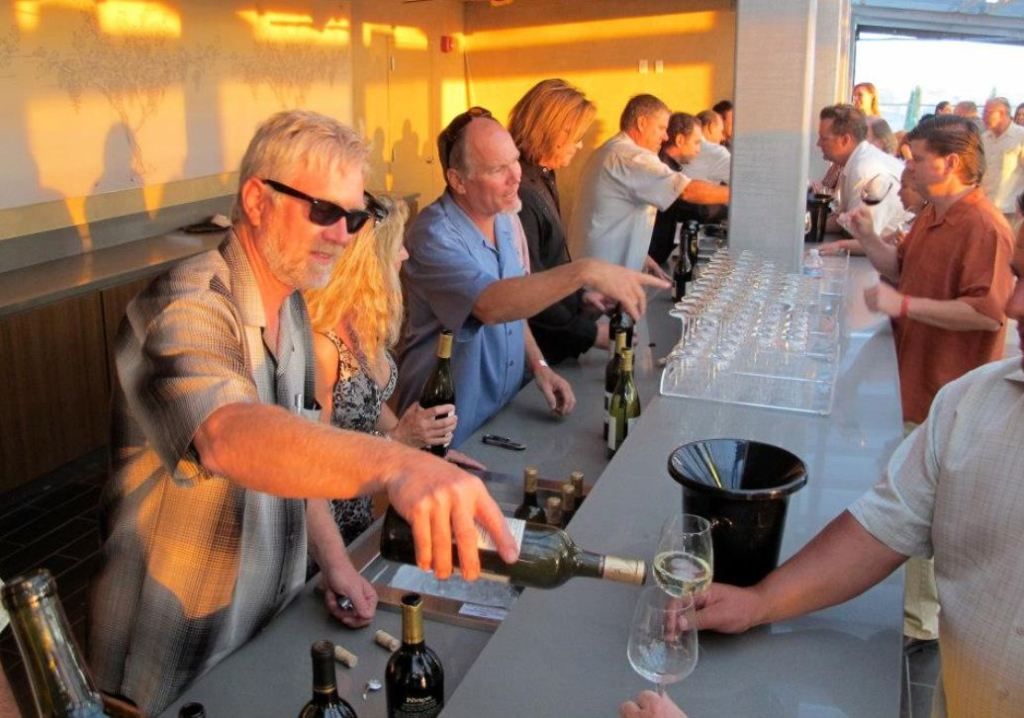 After this event kickoff it was time for the "VIP" reception in Callaway's beautiful new forever view glass enclosed upstairs tasting room where our panel members got to show off and pour some of their own favorite wine offerings.To put it bluntly, there were some FABULOUS choices available that served as excellent examples of what our evolving Temecula wine country is capable of. What a treat this was, as it offered also a unique and rare opportunity to pick the brains of these local pioneers and as a result, fascinating conversations and sound bites were in abundance throughout the room. Trust me these very limited "VIP" tickets are the way to go as they just take this entire event to a higher, more enlightening, imbibing and entertaining level!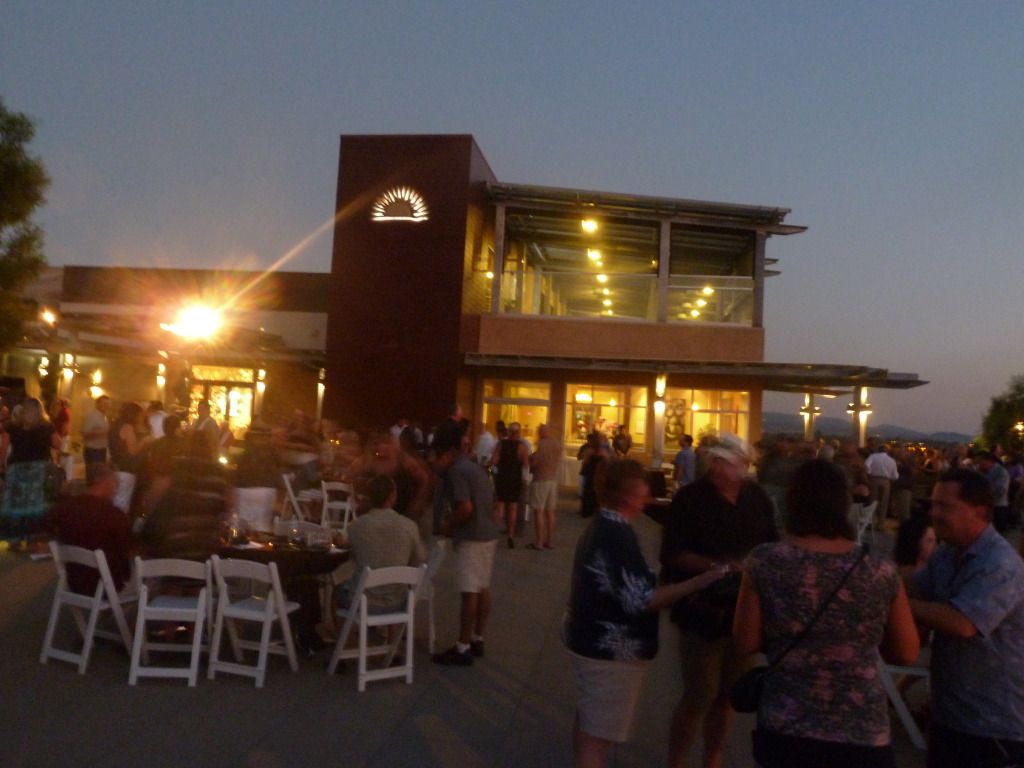 As we moved downstairs to Callaway's spacious patio and amphitheater the event kicked into high gear just as the sun was slowly starting to set. Now, on a much larger scale the seemingly unlimited wine and culinary choices started to flow nonstop for the fortunate attendees who had gotten their tickets before it sold out. If your favorite wines are white there was no lack of every varietal you could want, if red, then you were more than well satiated as well. Even for the champagne sparkling lovers among us, the bubbles were in great supply. So it commenced as over the four hours it encompassed we were poured as few or as many of the grape favorites we desired and then we would be off to find the ideal delish dining delight to pair it up with.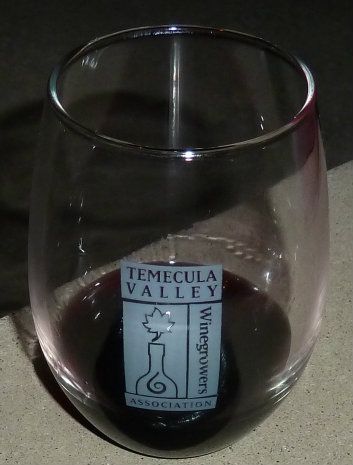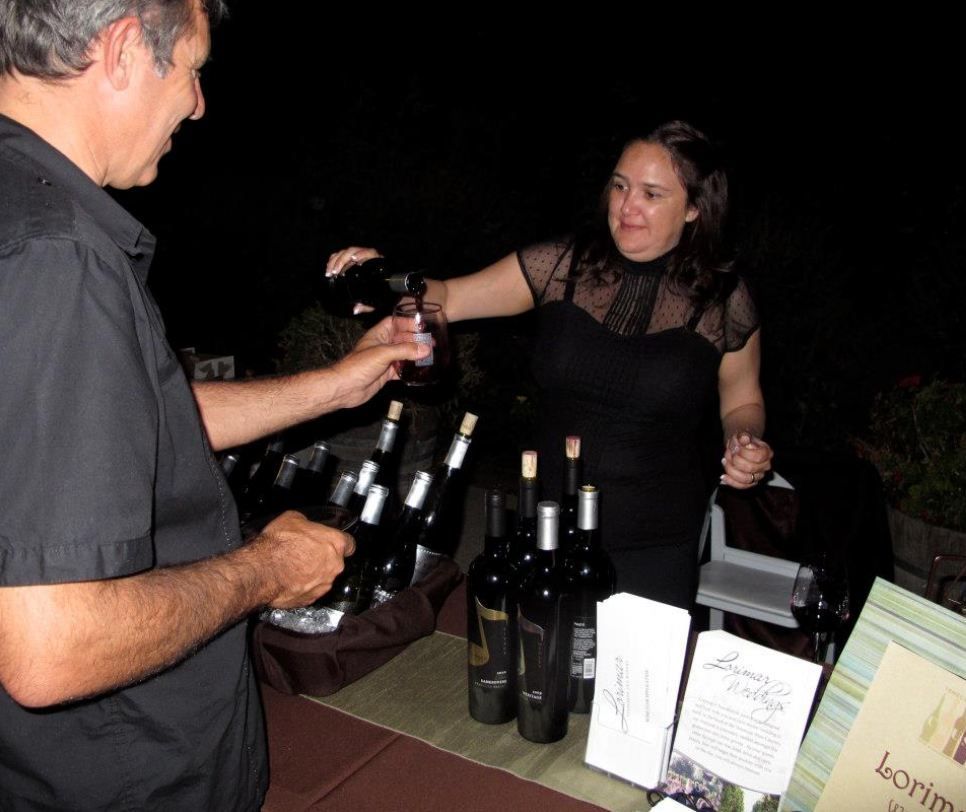 On the culinary end of things, everything one could imagine for the teasing and pleasing of the taste buds was available. From grilled to bbq'd, baked, boiled, broiled and even flash frozen there was beef, seafood, free range chicken, pork and lamb, there was pastas, salads, breads, soups and every combination that could be thought of. From appetizers to full entrees to desserts it was all offered up liberally for everyone's gastronomical pleasure.
In the background of this wining and dining extravaganza and filling the atmosphere in a never intrusive way were the notes emanating from Callaway's overlook stage of local group Blue Sutra who provided a wonderful and harmonious musical prescence to this assembled group.
Throughout, in the midst and swirl of ALL of this sensory pleasing hit parade of offerings was the activity of a multitude of ongoing social interactions. This continuous human humming and buzzing was taking place from the beginning to the end of this rare evening. It covered one end of Callaway's grounds to the other, both inside and out. All happening as a gentle breeze cooled us on what had turned out to be a welcome temperate harvest evening. This human connection was the true premium ingredient that reigned supreme over all.


Truly, our favorite part of this one of a kind event was all of the people . From the movers and shakers, to the represented media, to just wine lovers and aficionados we enjoyed them all. In this one location were old and well known friends as well as new and just introduced to future ones. Transcending it all was the obvious sheer enjoyment plainly evident. It was simply amazing that the entirety of this could be orchestrated so successfully into just a few short hours and in only one location. There is no doubt that when it comes to bringing together all of these unique and affecting aspects of our local wine country, no one does it better than our own TVWGA!... Well done, BRAVO!


PS... Well, "CRUSH" is over, (almost literally) and the countdown is on in earnest to the other side of these harvest bookend events and that is TVWGA's annual "HARVEST" weekend. "HARVEST" is one of only two opportunities where if you are fortunate enough to get your weekend passport, (it always sells out) you can experience all of the same wineries that were at "CRUSH" and this time it's on their own turf. Unlike "CRUSH" where an entire symphony of choices comes together and plays out for just a few quick hours, "HARVEST" gives you the opportunity to take an entire weekend during which you can visit as many or as few of our local wineries as you desire. Some diehards, (like us) try to make them all, but the beauty is, you do it at your own leisure and you decide what your custom menu of this weekend experience will be.
Offering up their own specially selected samples, (many right from the barrel) the participating wineries pair these selections with what they have determined is the perfect match on the dining side of the equation. All of our local winery owners and their helping staff are eager to put on display the best of what they have to offer. This is a SPECIAL weekend, one not to be missed and we won't! So whether your pleasure is sip, stay and hang for your favorites or grab, gulp and go to experience it all, its your decision. Many of the wineries offer event only specials and a plenitude of entertainment will be presented as well. "HARVEST" weekend is November 3rd and 4th and the clock is ticking to join the fun! Going, going and soon to be gone!

Some Photos courtesy of Todd Montgomery