GOURMET PIZZAS Now Being Served at Spelly's Pub & Grille
Date & Time:
Every Day
May 8, 2012 - June 30, 2013
At 11:00am - 11:00pm
Location & Contact:
Spelly's Pub & Grille
40675 Murrieta Hot Springs Road
Murrieta
,
CA
92562
951-696-2211
Go Big Or Go Home!
(Spelly's Complete Delicious Menu Below - Take a look at that burger!)
Spelly's now offers GOURMET PIZZAS!!!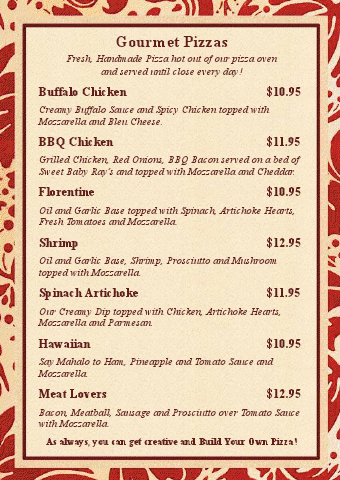 Check Out The $7 Express Lunch Menu Below...
Here's What Irene B. From Murrieta Says About Spelly's...
"Everyone has watched and wanted to be part of "Cheers;" the place you go and everyone knows your name! Spelly's is just that! I go here more often than most, during the week, the weekend, and my sentiments remain the same!! I Love this place!! The food is fantastic! The mac & cheese with lobster is to die for! I love the artichoke dip, its thick and creamy, with crispy chips.The food is fresh to order and the service is always friendly."

Sit at the Bar, Relax, Kick Back and enjoy the comfortable atmosphere.
Spelly's is the local neighborhood pub, think "Cheers" but with the best and freshest food in the Inland Empire! Our menu is full of great meals, from burgers and sandwiches to steaks and seafood, all prepared to order and to your liking. Add to that live entertainment on weekends, 22 HD TV's, a classic Rockola Jukebox and the liveliest staff around and you have yourself a true experience.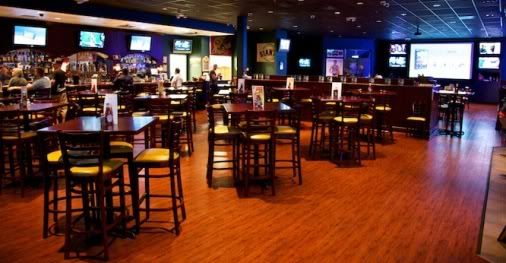 Enjoy one of our many beers on tap or a cocktail from our list and pair
it with something scrumptious from our complete menu below...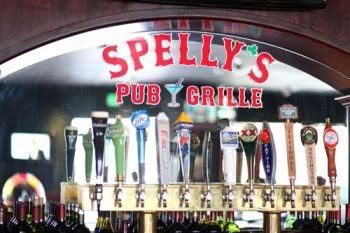 Spelly's Menu
We make virtually everything from scratch, our breads
come daily from a bakery, and our prices can't be beat!...